SEPTEMBER 2000 Photo Gallery
Photos © Ken Dewey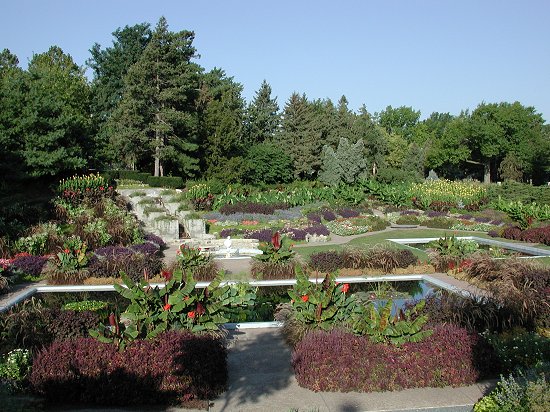 Click on the photo for a full-screen version.
Early morning, September 13, 2000 at
The Sunken Gardens, 27th and Capitol Parkway in Lincoln.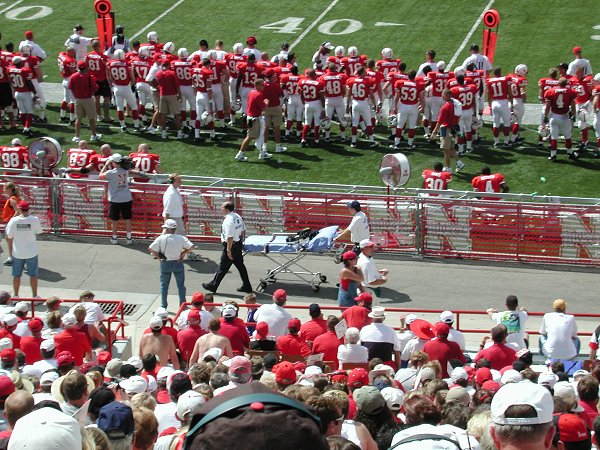 The first Husker football game of the season occurred with record
breaking heat of 102 F during the game and 106 F by the end of the game.
Note the stretcher available for fans suffering from heat related illness,
and the electric fans with mist cooling the players.
This was the hottest ever Husker football game!
Return to: The Photo Gallery Index Page