MAY 2001 Photo Gallery
Photos © Ken Dewey, unless otherwise noted.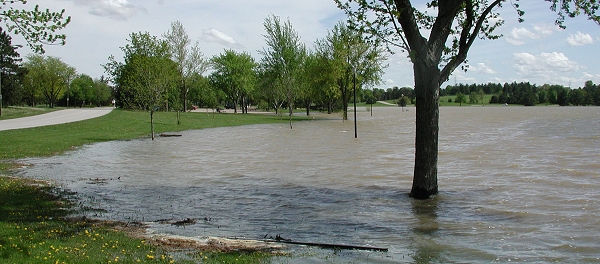 May 5, 2001. Heavy rains in Lincoln, NE, push Holmes Lake out of its banks
and onto the surrounding parkland. CLICK HERE for more flood photos.


May 1, 2001. Finals week on the UNL campus and pleasant summer-like temperatures draw the
students outside to the fountain just north of the student union. In the distance is the new honors
dorm on the UNL campus. Click HERE to see a larger size of this photo.
May 9, 2001, Strong Thunderstorms hit eastern Nebraska.



Click HERE or on the above image to see a larger version.
Photo by Eric Freier, NEVIT Team Member


Photo by Eric Freier, NEVIT Team Member

Return to: The Photo Gallery Index Page