March 2000
The entire winter of 1999-2000 saw only 11.9 inches of snowfall in Lincoln.
March 2000 saw only a trace of snowfall in Lincoln.
Here we look back to March 1998 when 13 inches of snow fell on March 7-8
and blizzard conditions closed most roads in Southeast Nebraska.
This is Nebraska Highway 2 on the far east side of Lincoln with only one lane open for travel.
March 1998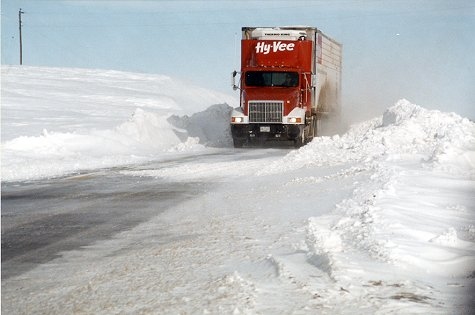 © 2000 High Plains Regional Climate Center