June 2002, Photo Gallery
All Images, unless noted otherwise, are © K. Dewey


Photographed on June 30, 2002 in southeast Lincoln.
Just a few cumulus clouds and no precipitation in sight as June 2002 ends in the record book.
It was the driest June in recorded history for Lincoln (116 years of data).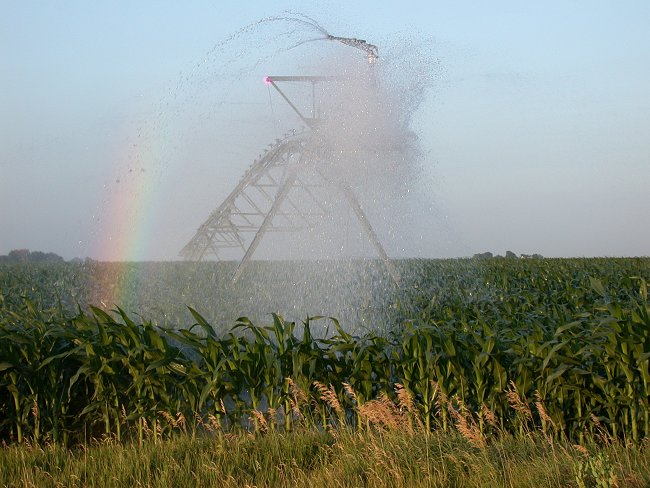 There may be a rainbow at the end of this pivot irrigation system
(photographed June 30, 2002 in Hamilton county, Nebraska) however,
a serious drought is impacting water resources in our state.
June 2002 was the driest on record (116 years) for Lincoln, NE.


June 28, 2002: A green fairway at HiMark golf course in east Lincoln
stands in sharp contrast with the brown lawns nearby.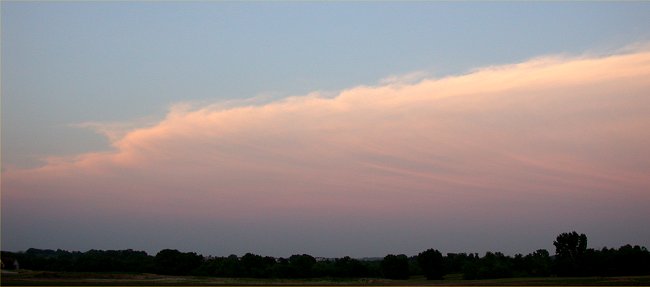 June 26, 2002: The thunderstorm is over St. Joseph, MO, however, its anvil
reaches back toward the southeast edge of Lincoln where this photo was taken.
CLOSE but no rain one more time.

Return to: The Photo Gallery Index Page