JANUARY 2001 Photo Gallery
Photos © Ken Dewey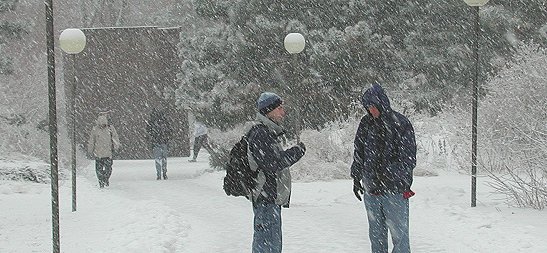 CLICK HERE for other snowy scenes on campus
January 29, 2001: A band of heavy wet snowfall moves over the UNL city campus.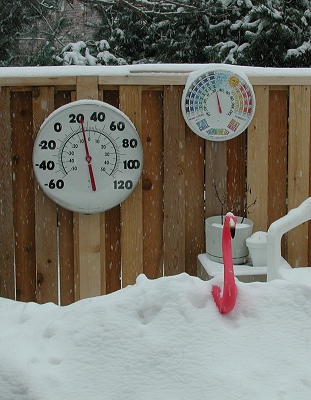 January 28, 2001: A pink flamingo sits buried in snow. It's only in the 20's and it's
snowing again. The 2000-2001 winter snowfall total is now more than twice the amount
of all last winter.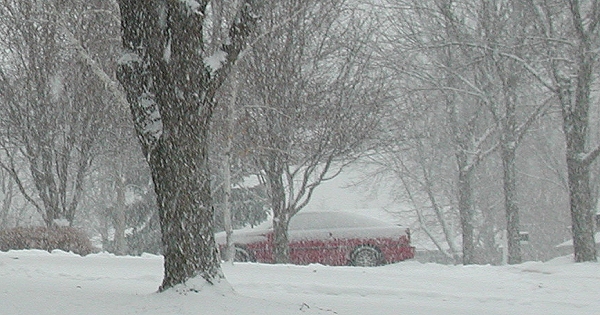 CLICK HERE or the photo for a full screen image
January 28: Several inches of snow falls on Lincoln as a major winter storm that
hit the southwestern U.S. moves across the southern Plains with heavy snow in Kansas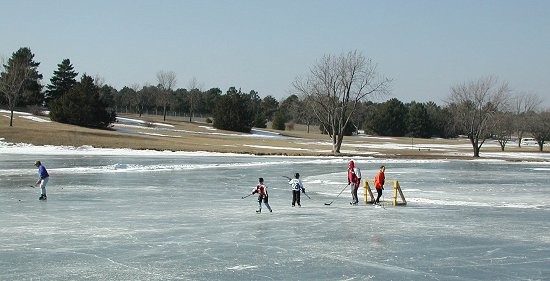 January 21, 2001: Ice skating/hockey on Holmes Lake in east Lincoln.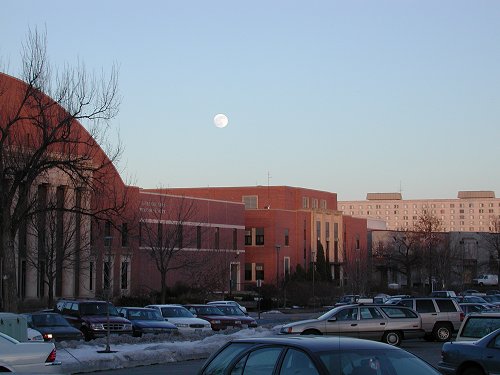 Moonrise over the UNL City campus, 5 PM, January 8, 2001.
on the picture for a close up view.

January 21, 2001: Although the snow cover is virtually gone now and the temperatures
have moderated to near normal levels, Holmes Lake in east Lincoln
is still frozen across making ice fishing ideal this time of year.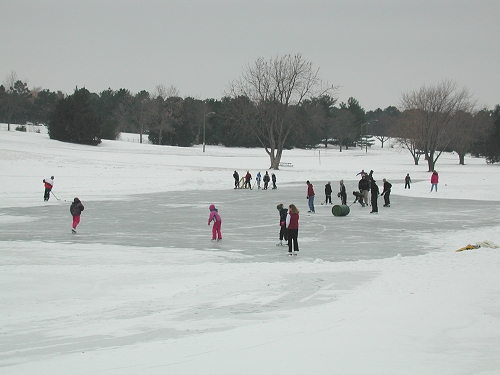 January 2, 2001: Warm air is spreading back over the region
after 4 weeks of a deep freeze causing low clouds and overnight ice fogs.
The ice skaters at Holmes Lake are enjoying their mid-winter break.
Last year at this time, the lake was unfrozen!
| | |
| --- | --- |
| | Lincoln's largest known icicle was photographed on January 1, 2001 on the near north side of town. It is estimated in height at about 10 feet in length, and it stands in sharp contrast to last winter and its mild temperatures! |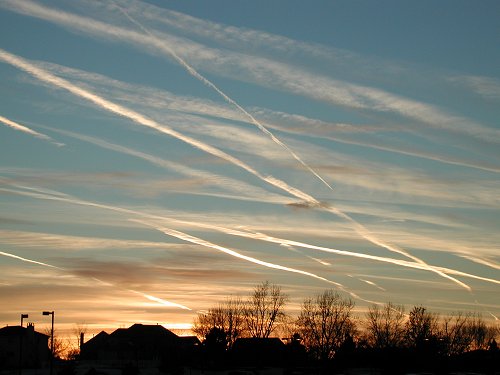 January 8, 2001: Numerous jet contrails are illuminated by the setting sun over Lincoln.
Look carefully and toward the center and slightly right is a fresh contrail being created.
The broad cirrus clouds toward the top of the photo are leftover jet contrails as well.

Return to: The Photo Gallery Index Page