August 2002, Photo Gallery
High Plains Regional Climate Center
All Images, unless noted otherwise, are © K. Dewey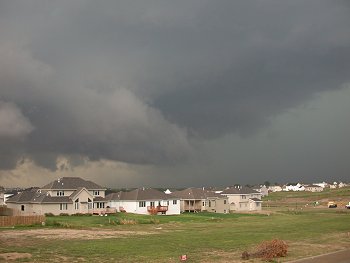 August 28, 2002, 7:20 PM CDST.
during severe weather, check out our
A severe thunderstorm moves over Lincoln, viewed from southeast Lincoln.
The thunderstorm produced 60 mph winds in S.E. Lincoln,
rain flooded several streets and power was knocked out for 2 hours.
CLICK HERE FOR THE RADAR LOOP


A rainbow stretches across far southeast Lincoln on August 27, 2002.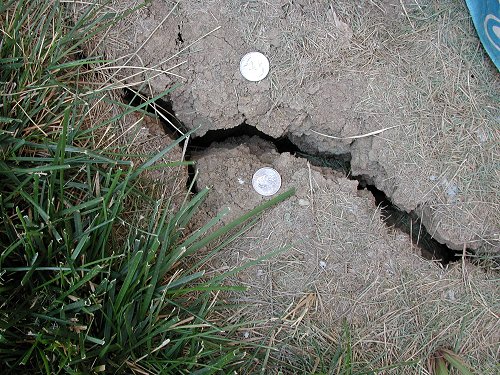 Photographed August 16, 2002 in Lincoln Nebraska and using
quarters for scale, the dried, un-irrigated soil has large cracks in it
due to the prolonged period of drought.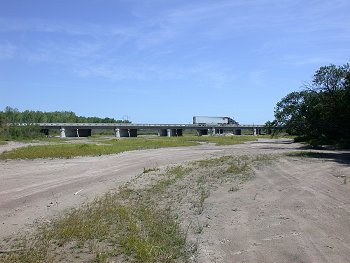 August 15, 2002, The Platte runs dry.
CLICK HERE TO SEE MORE PHOTOS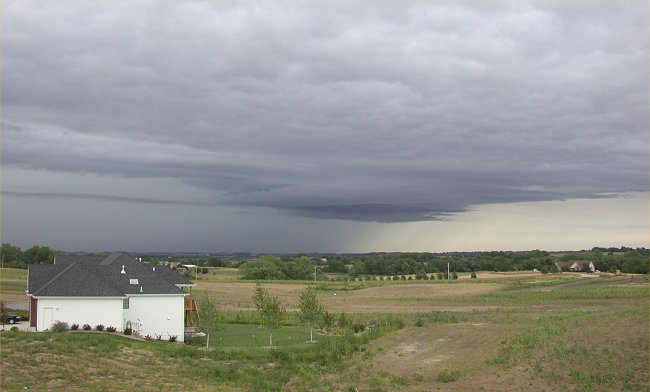 August 16, 2002, an early morning thunderstorm rolls across the east side of Lincoln.


August 4, 2002, 8:00 PM CDST. A thunderstorm forms over far northeast Cass County,
viewed from southeast Lincoln. The thunderstorm moved northeast and entered the
Council Bluffs, Iowa area shortly after the photo was taken.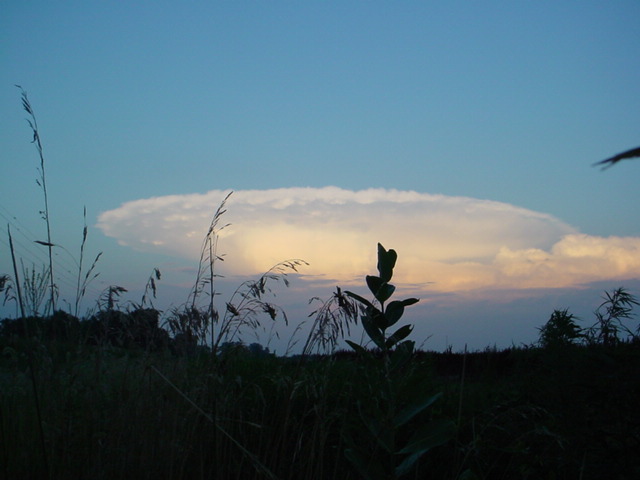 Photographed by UNL meteorology student Shelley Schindler,
the same storm as above is viewed looking south from Butler County.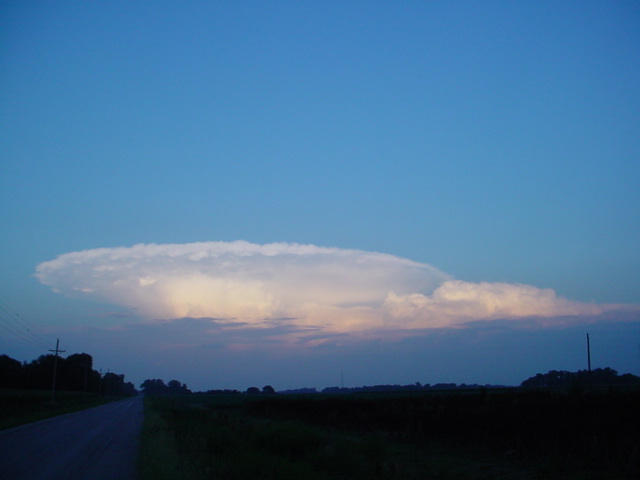 Photographed by Shelley Schindler, the same storm.
Return to: The Photo Gallery Index Page