Hawaii Lava Flows: Near Volcanoes National Park
All Photos © K. Dewey, SNR, UNL.
Main Photo Index for the Hawaii trip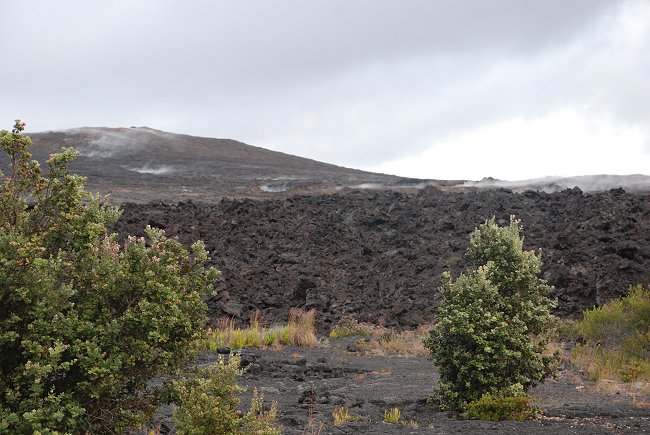 Note the smoke rising from an underground lava tube in the distance and a recent lava flow in the foreground.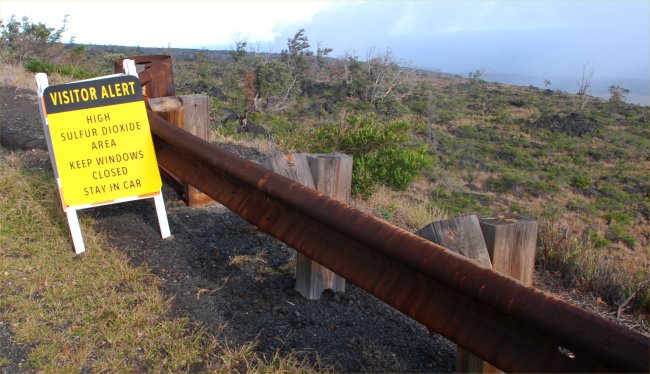 The Sulfur Dioxide creates Acid Rain which has corroded this guard rail.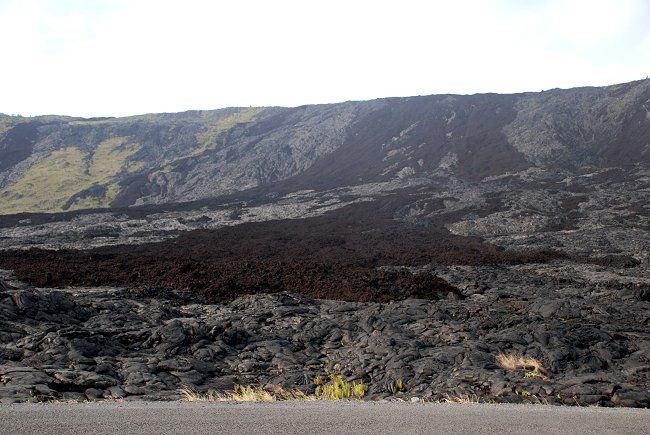 The different colors indicate individual lava flows that occurred over the past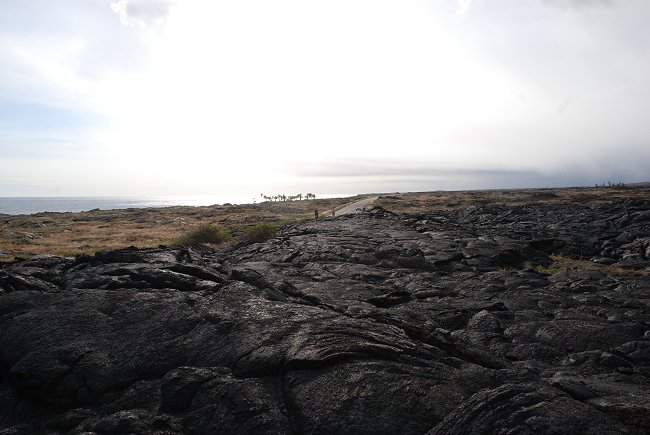 Here is a recent lava flow with a highway covered (note the road in the distance)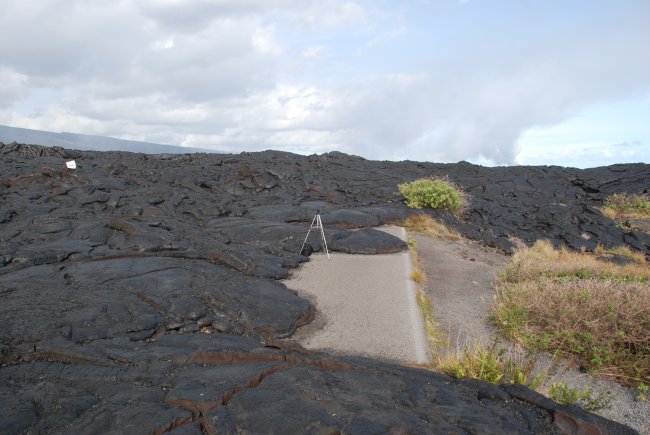 Note the edge of the road peeking out from a lava flow inside Volcanoes National Park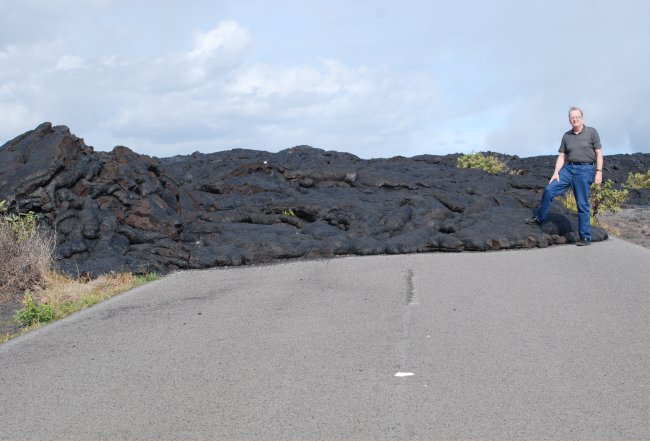 Standing at the leading edge of a recent lava flow on the chain of crater road.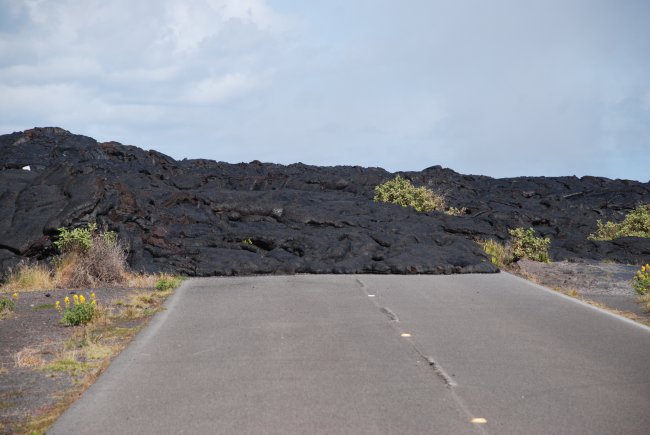 Another view of a lava flow that cut off a highway in Volcanoes National Park.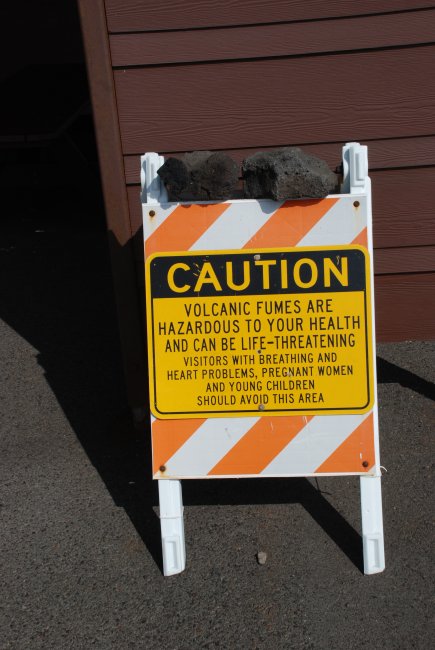 Warning signs are posted throughout the park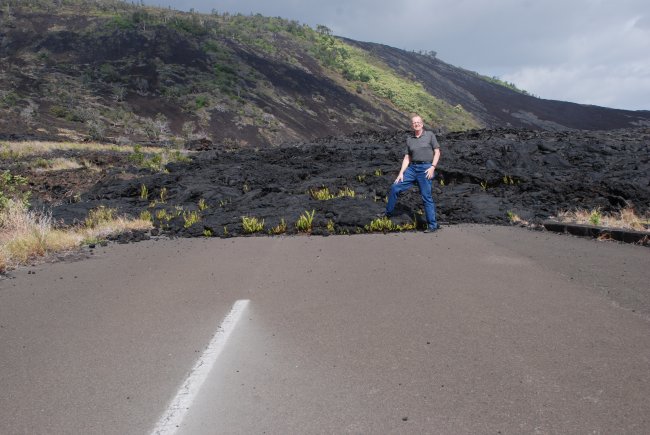 Another lava flow that covered a highway. It is interesting to see vegetation trying to return to the surface.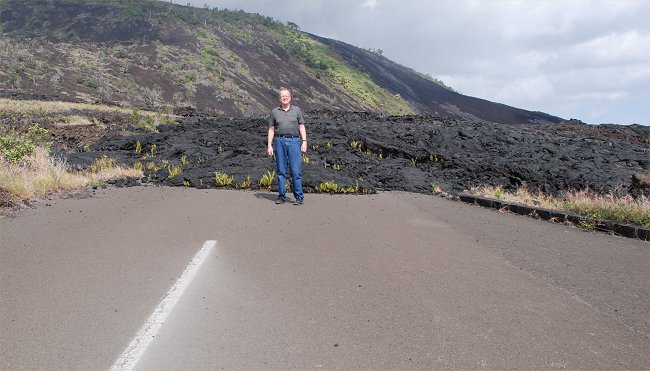 .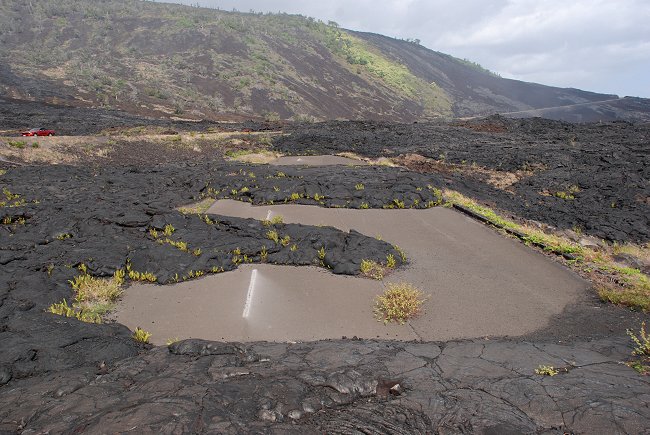 Lava flows covered a road.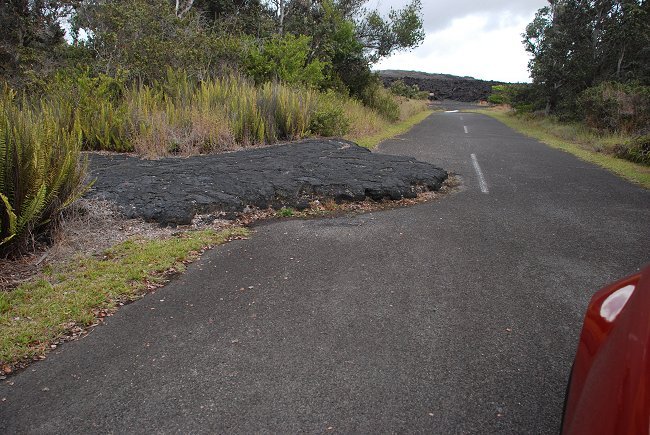 A small lava flow is directly ahead and a much larger one in the distance on this road.