Carhenge Nebraska
Alliance, Nebraska - Summer 2006
All images © Ken Dewey, School of Natural Resources, UNL.
Carhenge is a replica of England's Stonehenge located near the town of Alliance, Nebraska on the High Plains. Instead of being made from stones, Carhenge is constructed of vintage American automobiles, all covered with gray spray paint. Built by Jim Reinders, it was dedicated at summer solstice in June of 1987.
Thirty-eight automobiles were used in a circle measuring about 96 feet in diameter. Some autos are held upright in pits five feet deep, trunk end down, while arches have been formed by welding cars atop the supporting autos. The heelstone is a 1962 Cadillac.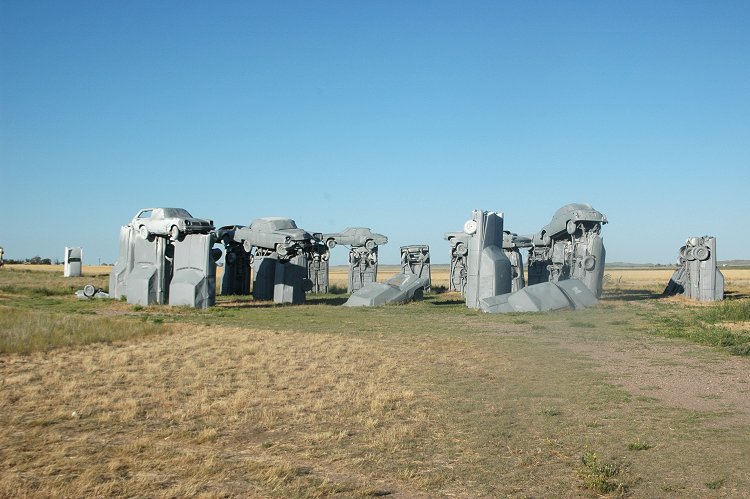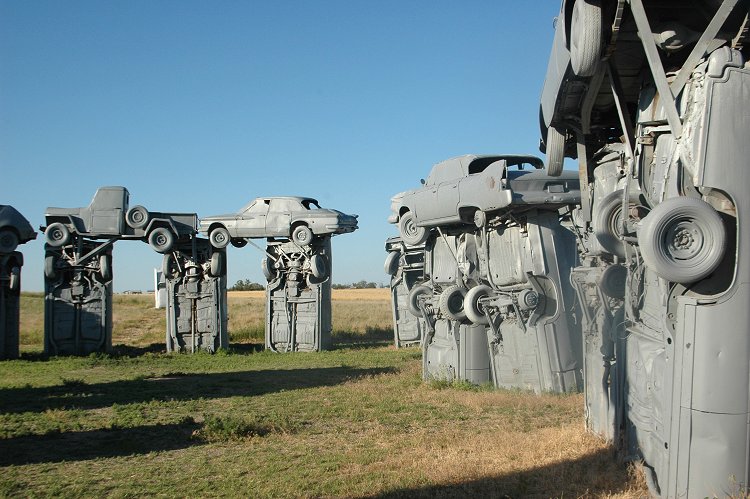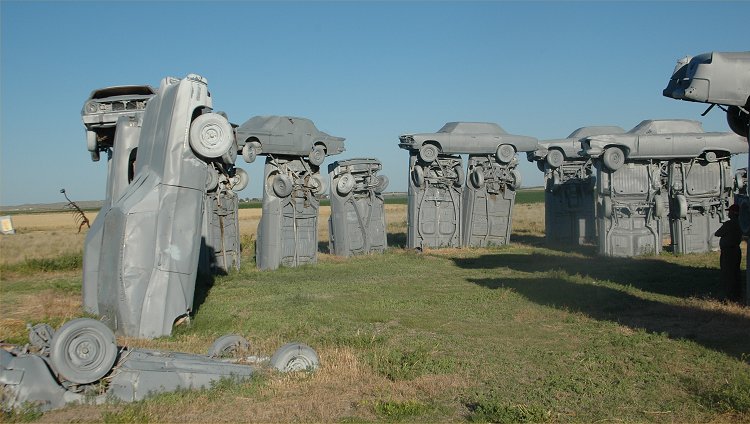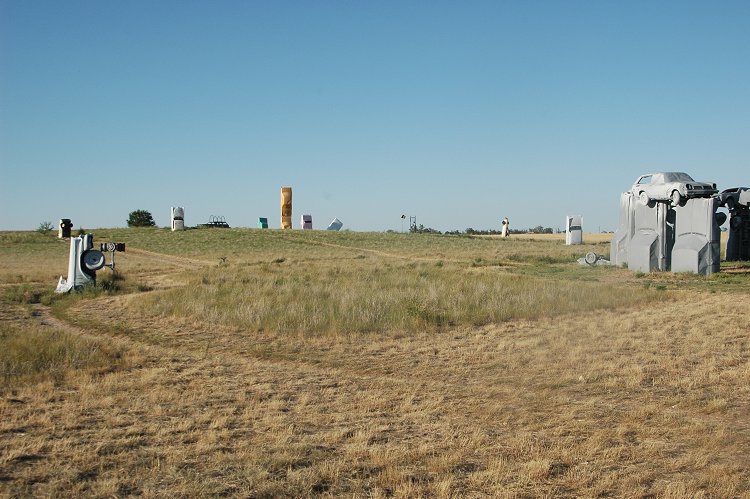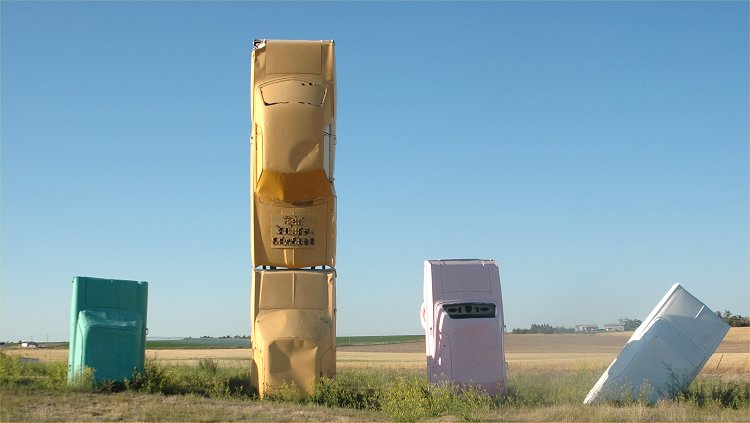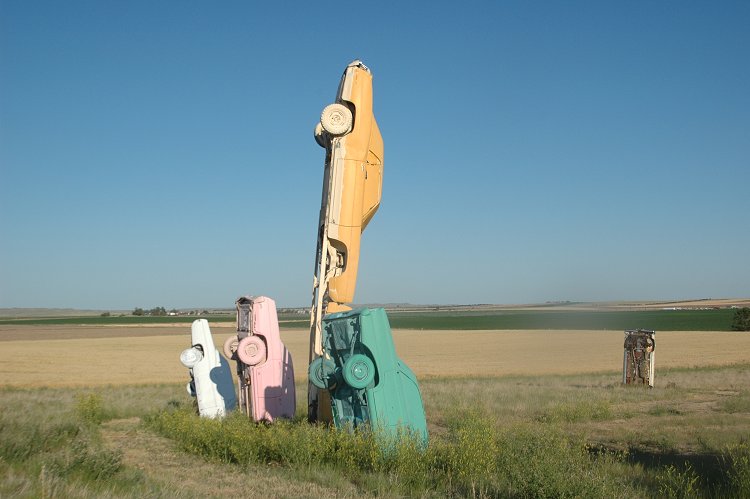 EXTERNAL LINK: Official Carhenge Website

The RED STAR indicates the location of Carhenge, just north of Alliance, Nebraska.




Return to: The Photo Gallery Index Page