Yellowstone National Park, Summer 2007
Established in 1872, Yellowstone National Park is America's first national park. It is located in Northwest Wyoming, and small surrounding portions of Montana, and Idaho. Yellowstone has a vast variety of wildlife some outstanding geysers and hydrothermal features. Yellowstone also has the spectacular "Grand Canyon of the Yellowstone" with impressive waterfalls. Note the live "Old Faithful" web cam at the bottom of this page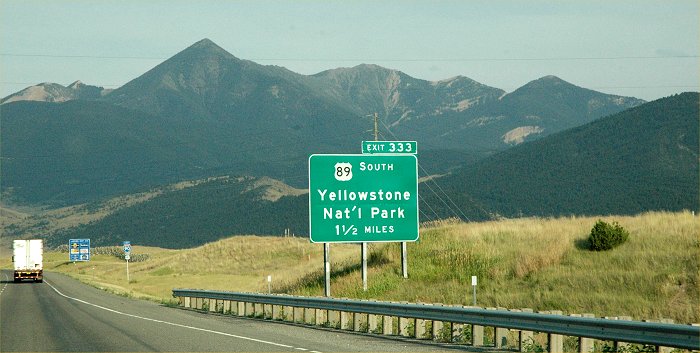 Approaching Yellowstone National Park near Livingston, Montana.
OUR PHOTO GALLERY
Map of Yellowstone National Park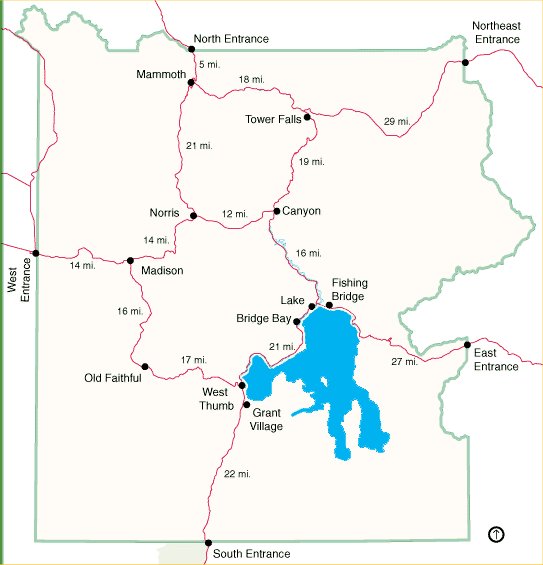 Live Old Faithful Webcam
Use your "refresh" button to get the latest image from the webcam.
Click HERE to go to the live webcam at the Old Faithful web site.
(daylight only)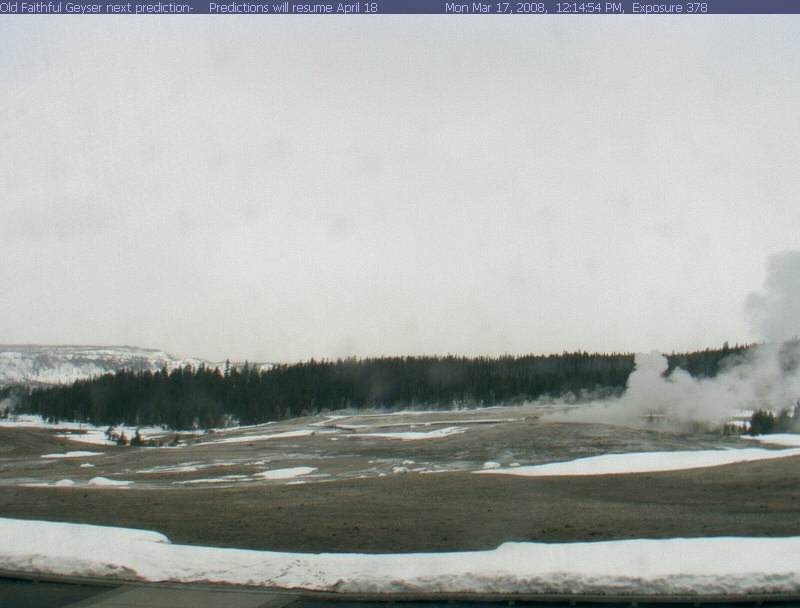 The time listed on the image is Mountain Time Zone and one hour behind the Central Time Zone.
CLICK HERE to see an Old Faithful eruption sequence from August 16, 2007
---
LINKS:
EXTERNAL LINKS To Yellowstone National Park Service Information:
National Park Service Short Videos on Park Features
EXTERNAL LINKS TO Information about the 1988 Yellowstone National Park fires that burned 36% of the park.
Yellowstone National Park and the Year of the Fires (1988)
The Total Yellowstone Fire Page
Return to: The Photo Gallery Index Page